M&Tass
« When you play the game of thrones, you win or you die. »
. J'ai pu écrire

: 3757
scripts depuis mon arrivée, le

: 17/02/2017
PO coins :

: 0


❖ Sujet: Re: Version 07 ❖ Unleash holy hell on anyone who tries to hold you back. Mar 24 Avr 2018 - 15:00

---

Je ne connais pas la série mais le design et les couleurs sont vraiment superbes !

C'est beau, c'est rafraichissant, c'est printemps, ça redonne un boost d'énergie au forum je trouve ! Bravo la team !

❖ ❖ ❖

« They should never have given us uniform
if they didn't want us to be a army. »
Golden Rose
« If you want me, earn me. »
. J'ai pu écrire

: 2796
scripts depuis mon arrivée, le

: 15/01/2017
PO coins :

: 4


❖ Sujet: Re: Version 07 ❖ Unleash holy hell on anyone who tries to hold you back. Mer 25 Avr 2018 - 0:04

---

OH MON DIEU OH MON DIEU OH MON DIEU

Je suis totalement fan de ce nouveau design, de ces couleurs, de ce header

Tout est parfait, vous avez mis toutes mes couleurs préférées et je vous aiiiime ! (c'est Mathilde et Shawy qui doivent pas être contentes

)

❖ ❖ ❖

I guess I want "hope"

I want to believe in it all again.

Music & Art

,

Fate & Love

, and I want to believe that I've made the right choices, and I'm still on the right path, and there's still time to fix some mistake I've made.

 → by Sun  
Reedenstein.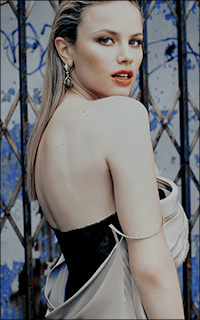 « A Lannister always pays his debts. »
. J'ai pu écrire

: 8440
scripts depuis mon arrivée, le

: 14/01/2017
PO coins :

: 36


❖ Sujet: Re: Version 07 ❖ Unleash holy hell on anyone who tries to hold you back. Mer 25 Avr 2018 - 17:37

---

MDRRR Sévou

@Golden Rose

comme tu nous connais bien

. Mais ça va ! Loli a bien réussi à faire ça du coup elle nous plait beaucoup aussi cette version

.

❖ ❖ ❖

sorry, is that a stupid question?

do you have a dream? ◊ no, i just... no one's never really asked me that before. a decent job. a wife, family. a house that feels nothing like the one i grew up in. — is that a stupid answer?
Contenu sponsorisé
« »
❖ Sujet: Re: Version 07 ❖ Unleash holy hell on anyone who tries to hold you back.

---