« Things can be simple, you just need to want them to be. »
. J'ai pu écrire

: 6151
scripts depuis mon arrivée, le

: 14/01/2017
PO coins :

: 0



❖ Sujet: ❖ Dynasty. Mar 27 Nov 2018 - 12:52

---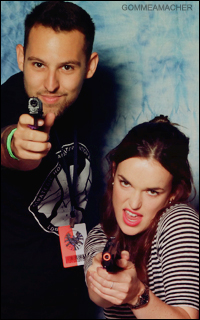 « Gimmick incomming »
. J'ai pu écrire

: 106
scripts depuis mon arrivée, le

: 23/03/2017
PO coins :

: 0



❖ Sujet: Re: ❖ Dynasty. Sam 19 Jan 2019 - 7:08

---

Heyyy ! Le forum vient de s'offrir un nouveau design ! La version 2.0 est là pour vous et j'espère qu'elle vous plait ! Sinon, nous arrivons avec la première intrigue de groupe dont les inscriptions viennent d'ouvrir ! La grande première d'un film aux portes de Manhattan - cependant, un événement va venir compromettre la soirée ! Et tout reste encore secret ! Le staff vous a préparé bien des surprises

N'hésitez pas à nous rejoindre - plusieurs personnages de la série attendus : Liam, Blake, Cristal, Steven, Alexis, Kirby - tout comme ceux des autres familles - la dynastie Carpenter, Arnault par exemple ! Des scénarios avec Phoebe Tonkin, Chris Hemsworth, Amy Acker, Leighton Meester, et plus encore

Venez rejoindre Manhattan et ses dynasties familiales !

http://dynasty-rpg.forumactif.com/http://dynasty-rpg.forumactif.com/http://dynasty-rpg.forumactif.com/

❖ ❖ ❖

"i think my heart is better"

Party girls don't get hurt, can't feel anything, when will I learn.  I push it down, push it down. I'm the one "for a good time call". Phone's blowin' up, they're ringin' my doorbell. I feel the love.  ♛ by endlesslove.