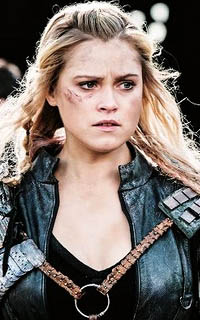 « Follow your heart, the brain is just screwing it up. »
. J'ai pu écrire

: 3225
scripts depuis mon arrivée, le

: 17/02/2017
PO coins :

: 0


HAWAII FIVE-0
REIGN

❖ Sujet: Re: Version 7 ❖ Unleash holy hell on anyone who tries to hold you back. Mar 24 Avr 2018 - 15:00

---
« Save the cheerleader, save the world. »
. J'ai pu écrire

: 2411
scripts depuis mon arrivée, le

: 15/01/2017
PO coins :

: 0



❖ Sujet: Re: Version 7 ❖ Unleash holy hell on anyone who tries to hold you back. Mer 25 Avr 2018 - 0:04

---

OH MON DIEU OH MON DIEU OH MON DIEU

Je suis totalement fan de ce nouveau design, de ces couleurs, de ce header

Tout est parfait, vous avez mis toutes mes couleurs préférées et je vous aiiiime ! (c'est Mathilde et Shawy qui doivent pas être contentes

)
« Hello John. Goodbye John. »
. J'ai pu écrire

: 6515
scripts depuis mon arrivée, le

: 14/01/2017
PO coins :

: 144



❖ Sujet: Re: Version 7 ❖ Unleash holy hell on anyone who tries to hold you back. Mer 25 Avr 2018 - 17:37

---

MDRRR Sévou

@Golden Rose

comme tu nous connais bien

. Mais ça va ! Loli a bien réussi à faire ça du coup elle nous plait beaucoup aussi cette version

.

❖ ❖ ❖

people in hell want slurpees

we're the ones who live. ✻ dying is simple. it all just stops. you're dead. the people around you dying, that's the hard part. 'cause you keep living knowing that they're gone and you're still here. what you should be scared of is living knowing that you didn't do everything you could to keep them here.
Contenu sponsorisé
« »

❖ Sujet: Re: Version 7 ❖ Unleash holy hell on anyone who tries to hold you back.

---